REMINDERS: LAST DAYS OF SCHOOL
Posted: May 17, 2019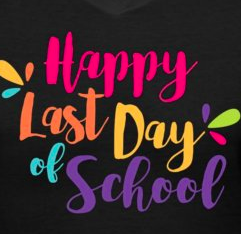 5th graders last day is Wednesday, May 29th immediately following their continuation ceremony- ceremony starts at 8:30am on the blacktop.  5th graders will NOT have school May 30th-31st.
ECE students final day is Thursday, May 30th after their picnic to Harvey Park
Kinder students ceremony is on Friday, May 31st at 8:00am and can leave right after their ceremony with families.
All other students (1st, 2nd, 3rd, 4th) get out on Friday, May 31st at 12:00pm, we have a half day.