Upcoming Music performances for Rooms 210, 211, 212 and Room 115
Posted: Apr 03, 2018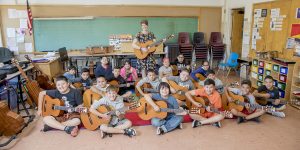 You are invited to some upcoming music performances at Doull!
4/5
1:00-1:45 and 2:00-2:45 in the Auditorium:
5th grade WORLD PREMIER of original musical compositions and story, performed by the Playground Ensemble.
4/9 
2:40-2:55 in room 205:
Classroom 115 (Mrs. Cisneros's Class) is sharing an informance on the piano!
———————————————————————————————–
Estas invitado a atender unos conciertos musicales que se llevarán a cabo proximamente en Doull.
4/5
1:00-1:45 y 2:00-2:45 en el Auditorio:
El "Estreno Mundial" de 5to Grado de historias y composiciones musicales, interpretadas por el Playground Ensemble
4/9
2:40-2:55 en el salon 205:
El salon 115 (Clase de Ms. Cisneros) hará una actuación informal de piano.